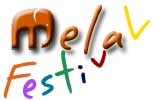 Cash strap for Swindon Mela
Nat West pull out as major sponsor, leaving the organisers of the event with a major headache.
Plans for the 2006 Mela are forging ahead with a massive appeal to the business community to realise the benefits of sponsoring such a high profile event.
Luton Mela Talent Quest
The Talent Quest night presents local performers with an opportunity to showcase their talents to a live audience, and to win the chance to perform at Mela 2006.
Auditions take place on Friday 10 march 2006 from 8pm at The Hat Factory.
Zee Carnival 2006

ZEE Network has pulled out all the stops to market its very own 3-day exhibition.
The mega star studded show will see the likes of Rani Mukherjee, Arjun Rampal, Rimi Sen, Neha Dhupia, Shaan, Rishi Rich, Malkit Singh, Rouge, along with many other stars.
Norwegian Mela goes from strength to strength

Oslo Mela 2005 surpassed all expectations with an estimated 200,000 visitors.
The festival opened at City Hall with His Majesty King Harald V of Norway present, together with ambassadors and notables from many countries.
Media coverage was extensive and very positive.