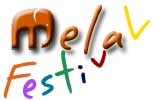 Baishakhi Mela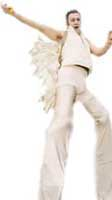 Established as the premier Bengali celebration outside of Bangladesh, the Baishakhi Mela offers visitors of all ages a festival of arts, music and culture.
Attracting more visitors each year from London, the UK and abroad, the Mela has developed into a sensational extravaganza with something for everyone. &#39Banglatown' is proud of its reputation for good food and Bengali culture and the Baishakhi Mela gives the area the opportunity to share these with a wider audience.
In its ninth year, the Baishakhi Mela celebrates Bangla New Year Culture and fun is the order of the day as musicians, chefs, artists and entertainers display their talents to nearly 100,000 members of the public from both the UK and abroad.

Brick Lane is the place to be to enjoy the delicious Indian offerings that will be served in the many restaurants and street stalls up and down the famous road.
Turning into a bustling marketplace, Brick Lane also boasts stallholders selling handicrafts and traditional Bangladeshi fashion wares as well as face painters and street entertainers.
Brick Lane will be pedestrianised throughout the day and will play host to al-fresco dining, street stalls and more entertainment. Families will be able to sample the delights of the famous Brick Lane curries and enjoy eating together. A real feast for the senses.
The Baishakhi Mela aims to enhance community relationships, increase skill levels for young people and improve the area's identity while ensuring that a good time is had by all.
It brings together the very best of Bengali arts, music and culture to the Brick Lane area and reinforces that 'Banglatown' is one of London's most vibrant quarters.
Take your comments to the Forum
Let others know about the Baishakhi Mela.
Give your opinion, share your thoughts, tell us what it's like.