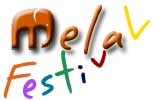 The List of UK Mela Festivals.
BaishakhiSunday 14th May
overview.. details..
BlackburnSaturday 15 July & Sunday 16 July
details..
BradfordSaturday 17th & Sunday 18th June
details..
Crawley29 July, 30 July & 31 July
details..
CroydonSunday 10 July
details..
DartfordSaturday & Sunday 15th/16th June
details..
East LondonSaturday & Sunday 15th/16th June
details..
EdinburghSaturday 3 & Sunday 4 September
details..
GlasgowSaturday 17th July
details..
LeedsSunday 7th August
details..
LondonSaturday 18th & Sunday 19th June
details..LutonSunday 13 August
details..
MaidstoneSunday September 11
details..
ManchesterSaturday 30 July & Sunday 31 July
details..
NewcastleSunday 28 August & Monday 29 August
details..
NottinghamSaturday 23 July & Sunday 24 July
details..
SloughSunday august 7
details..
SouthamptonSaturday 16 July
details..
SwindonSaturday 30 July
details..


Stall Holders Application
Would you like to run a stall at a Mela ?
From individual traders to Company marketing to corporate hospitality. Choose which Mela Festivals you would like to attend.
Apply using our online application form.