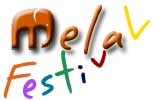 Edinburgh Mela

Scotland's biggest intercultural festival.
The Edinburgh Mela began in 1985 and has grown from Edinburgh Mela
strength to strength, in to Scotlands biggest and best Mela Festival.
Venue
Saturday 1st & Sunday 2nd September 2007 – Midday – 9pm
Pilrig Park
Pilrig Park is situated just off Leith Walk at the Junction of Pilrig Street and Bonnington Road.
There are entrances from Pilrig Street, Balfour Street and Bonnington Road.
Please note that parking in the Pilrig Park area is very limited and restrictions will be enforced by the police.
Your consideration for the local community by not causing an obstruction with your vehicle or dropping litter, will be very much appreciated.
Map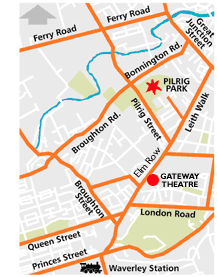 Travel
Public Transport Buses
Leith Walk 7, 10, 12, 14, 16, 22, 25, 87, C3.
Pilrig Street 11.
Bonnington Road 34, 35.
Traveline
For details of public transport in Edinburgh and the Lothians.
Freephone 0800 232323
Journey Planner
Lothian Region Transport
24 Hour Information.
Tel. 0131 555 6363
National Rail Enquiries
The nearest railway station is Edinburgh Waverley.
For further information on train services.
Tel. 08457 484950
Journey Planner
Tripscope
If you have a disability and would like information on local and national transport.
Tel. 0845 758 5641
www.tripscope.org.uk
Contact
Edinburgh Mela
The Arts Quarter
Gateway Theatre
Elm Row
Edinburgh
EH7 4AH
www.edinburgh-mela.co.uk
Phone Fax Email
Telephone: 0131 557 1400
Fax: 0131 557 1400
E-mail: [email protected]